A smaller size B6 Slim planner packed with commitments to make your year fun, convenient, and efficient. Subdividing makes it easier to find when you look back. Starts in November 2019 and goes through the first week of January 2021.
Colorful Columns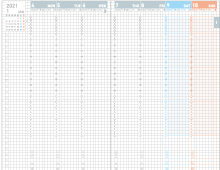 You can change your mood with the tabs that change every time.
Bookbinding format that opens flat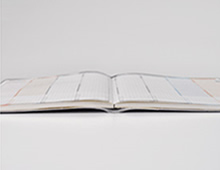 Since it opens flat, it is easy to draw even near the binding.
Discerning paper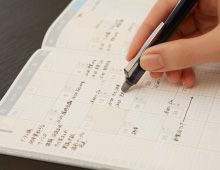 KOKUYO's original "THINPAPER" is used. 
Pen holder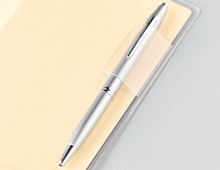 From the 2020 version, we added a pen holder that was frequently requested.
Log your Life
Weekly vertical schedule (24-hour axis / same size / ToDo / weather / age / age / development / development / development / neighborhood impressions / 1 comment)

Intercostal block-type schedule (six days and 24 verses)

Calendar for 3 years

Age Chart

Annual Schedule

This Year's Dream

Money Plan

Weekly Plan

Map of Japan

Lists of Favorite Phrases

List of Recommendations

Book List

Movie List

List of Items Received/Given

Looking back

Route Maps

World Time

Personal Data