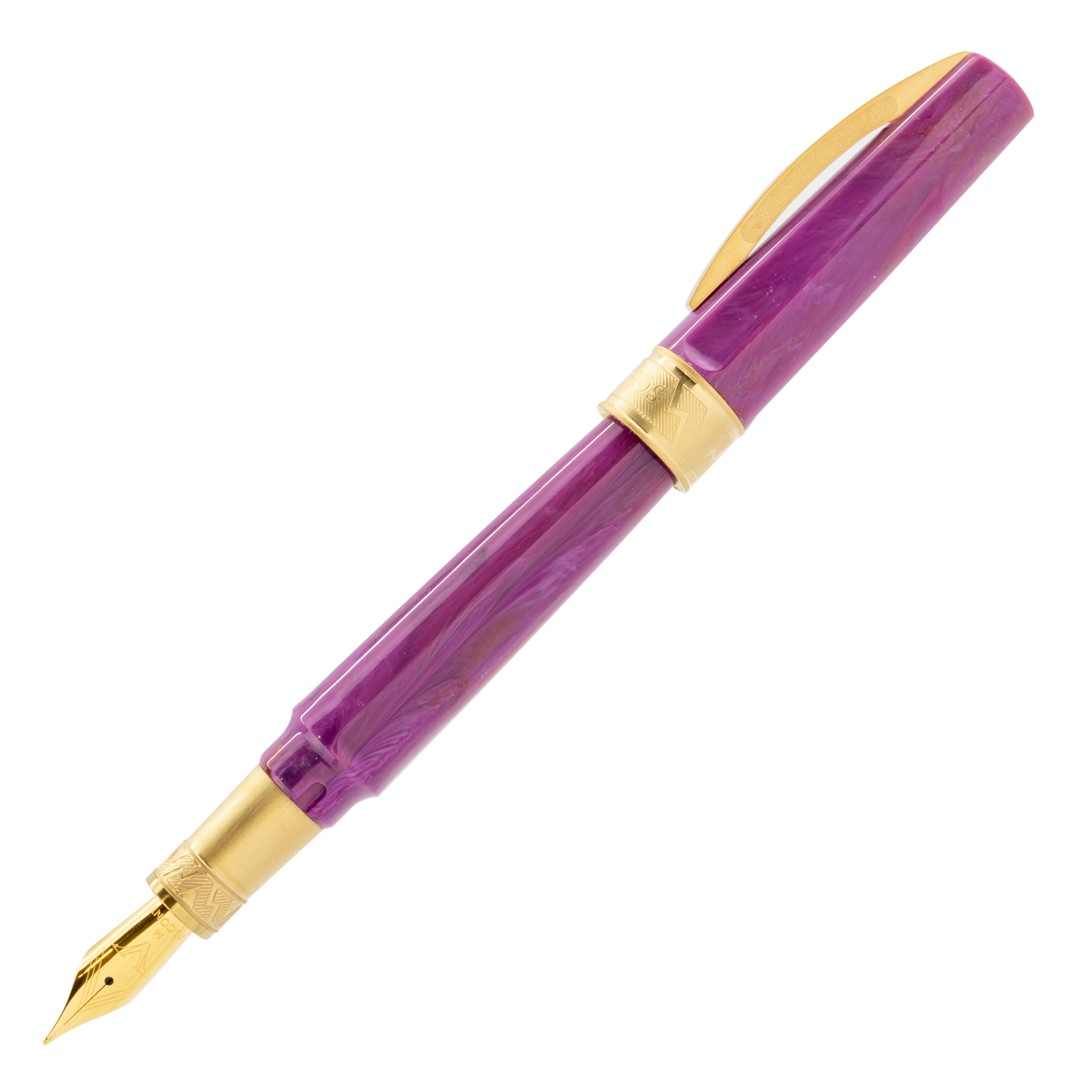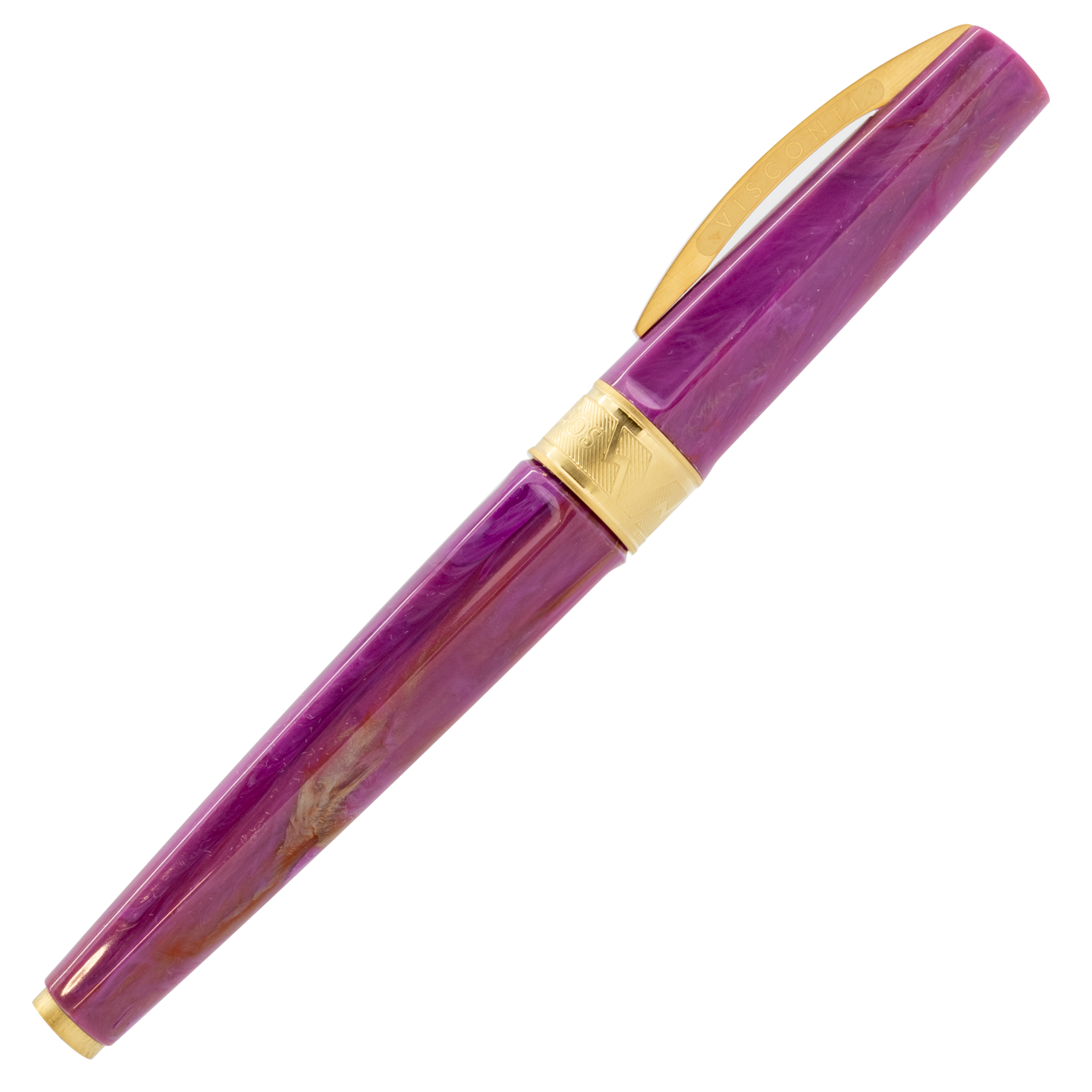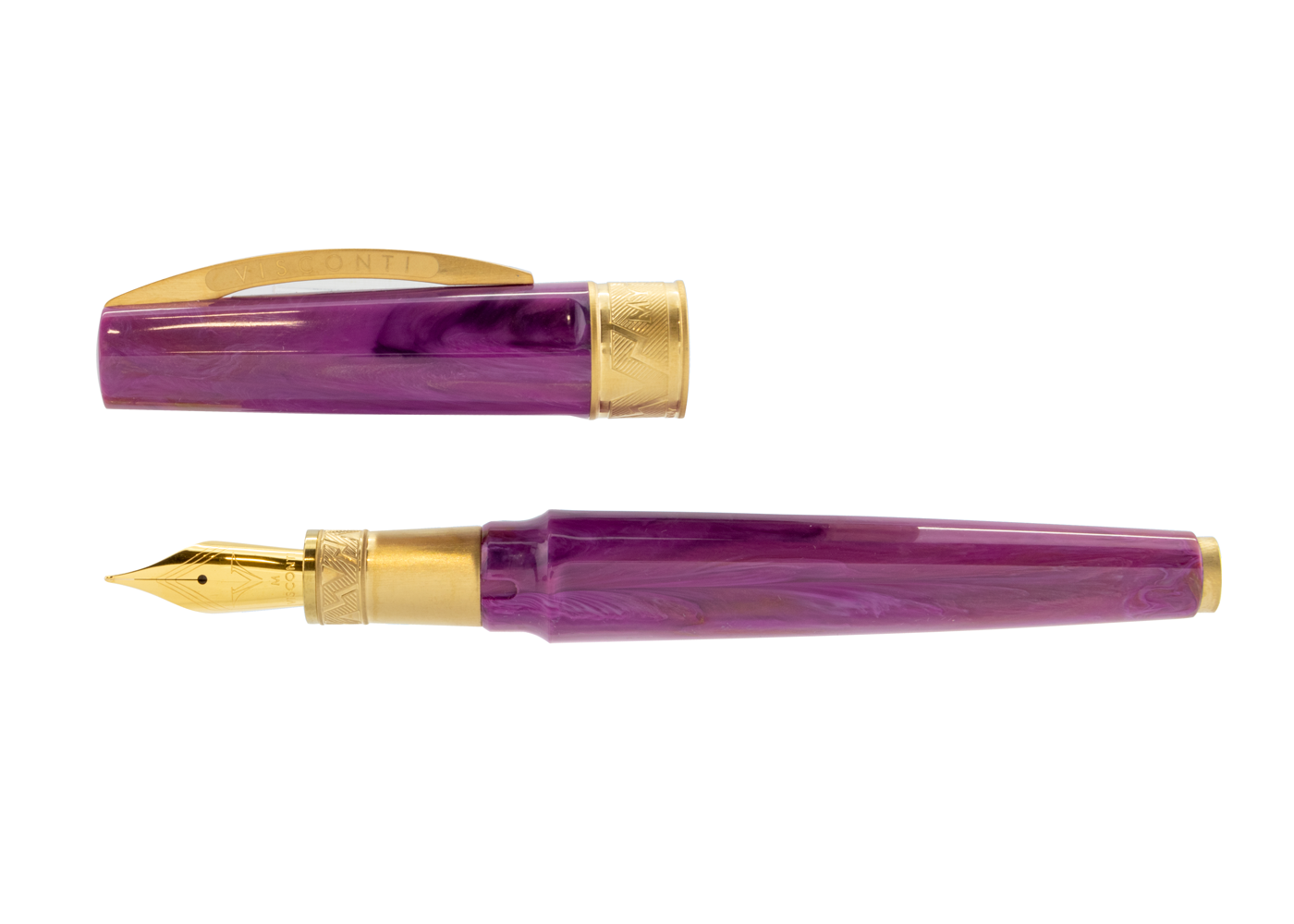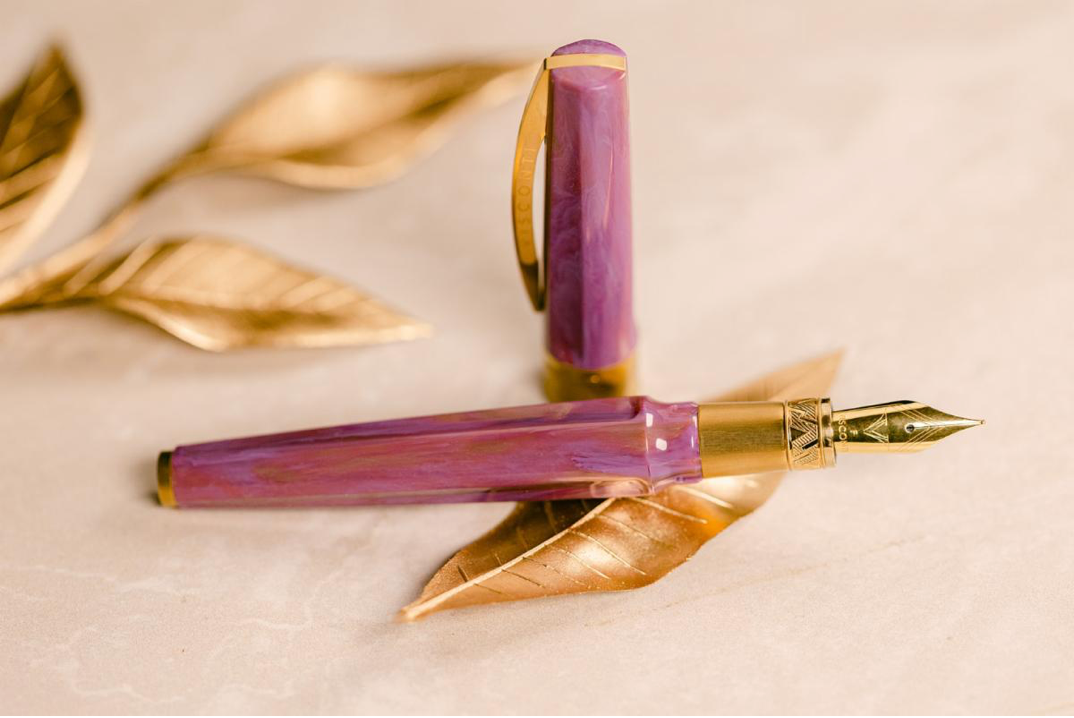 Visconti Mirage Mythos - Aphrodite - Fountain Pen
Apollo is the god of the arts, music, poetry and science. He is the son of Zeus and the symbols that identify him are, among others, the Sun, the lyre, the bow and arrow.
Aphrodite is the goddess of love and beauty. Daughter of Zeus, her most recognizable symbols are the dove and the sparrow.
Zeus is King of the gods and ruler of Mount Olympus, god of the sky, lightning and atmospheric phenomena. The thunderbolt is his symbol for excellence.
When designing the Mirage, Visconti wanted to explore new boundaries, and gain a perspective beyond company tradition.  The result is a pen, whose smooth surface alternates between fluid lines that are both concave and convex, accented by Visconti's iconic clip. These reflective planes give off the appearance of colors and shapes that continuously change, like a mirage. Like the great artist Marcel Duchamp declared more than 50 years ago: "Let's enjoy the beauty of the mirage, because this is what remains to us."

Mirage introduces an abundance of innovation:

Pen grip: made from vegetal resin, the same material as the pen itself. This offers a comfortable writing experience and additional aesthetic appeal with no interruption between the pen's body and cap.

New clip:

 designed and manufactured to accentuate the three-dimensional aspect of the writing instrument.