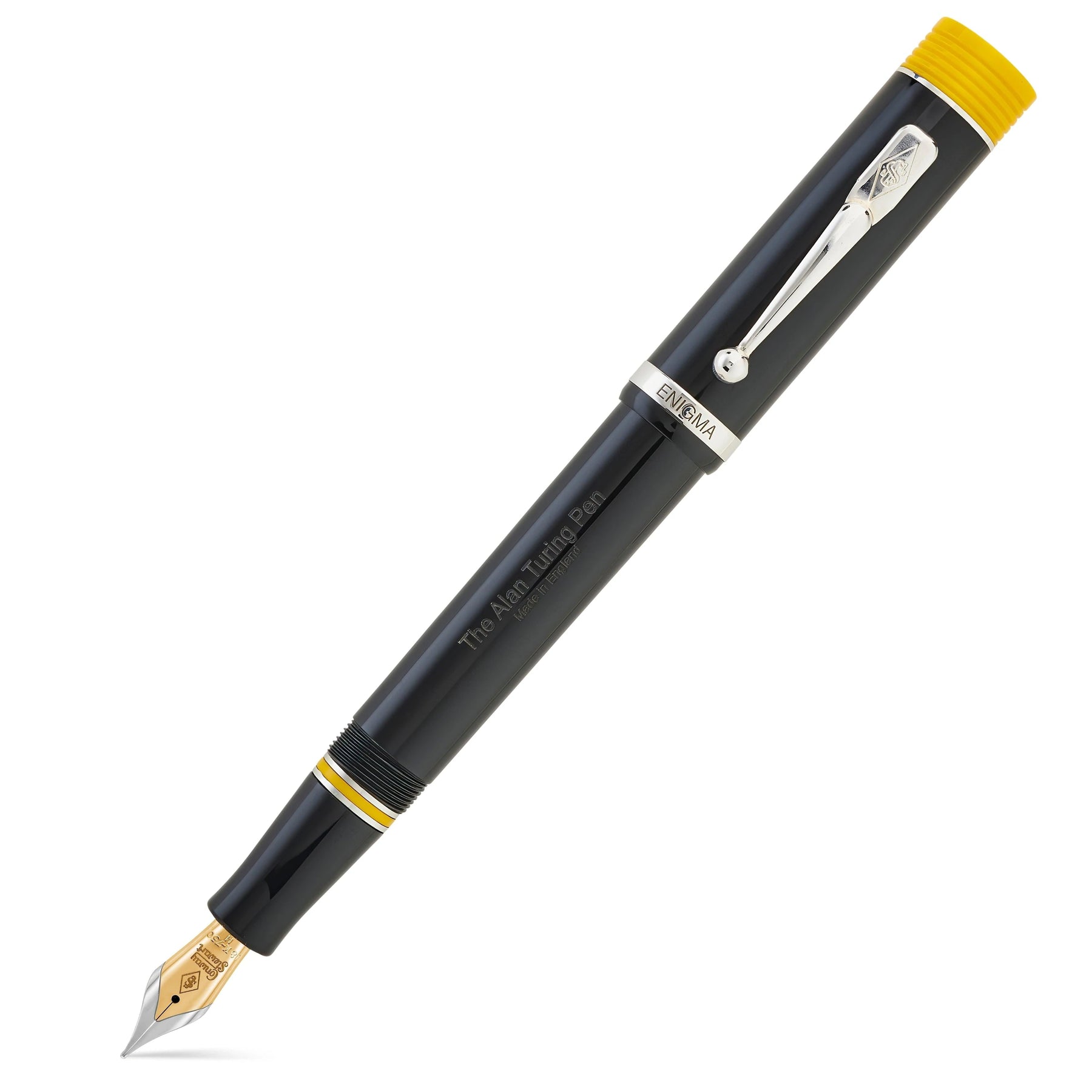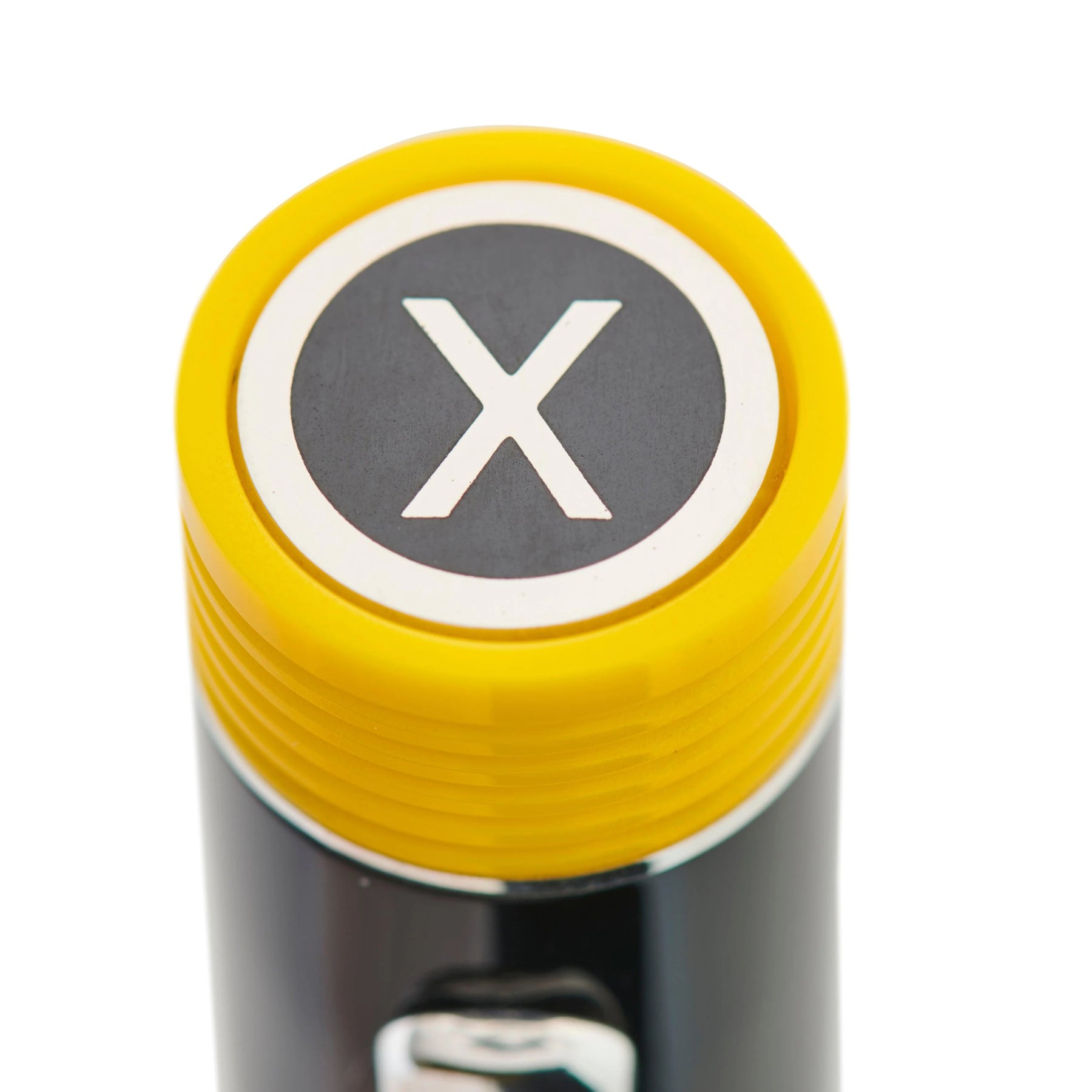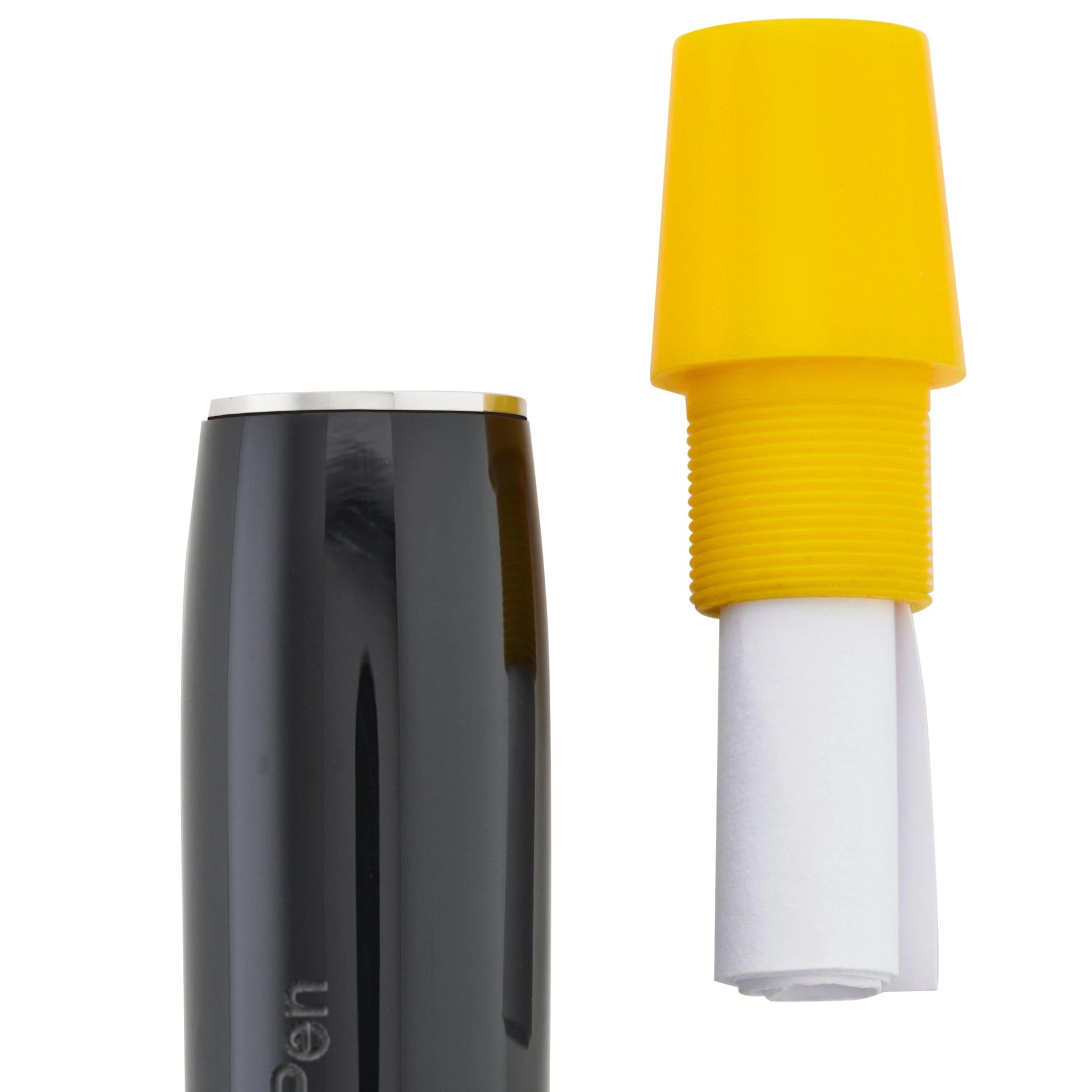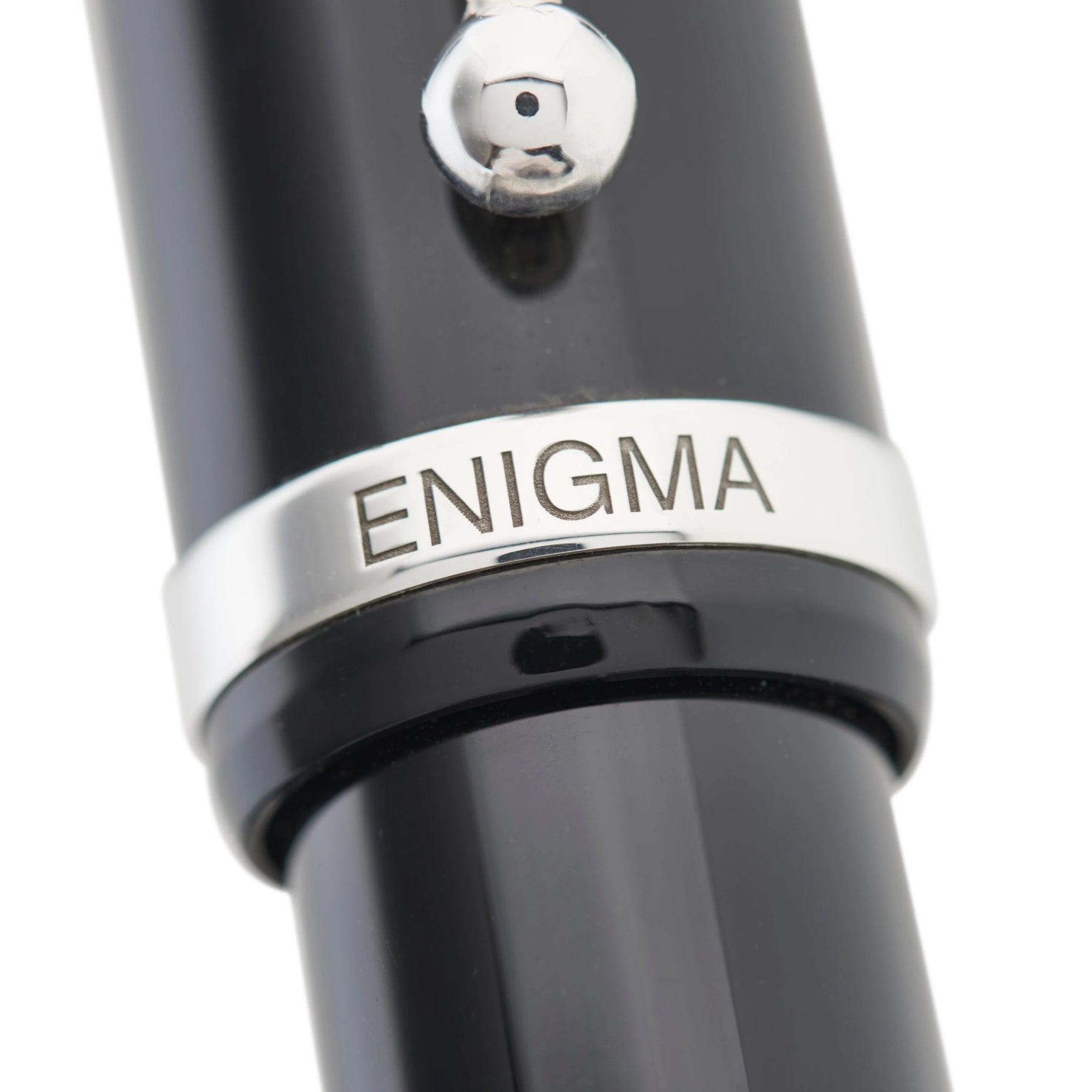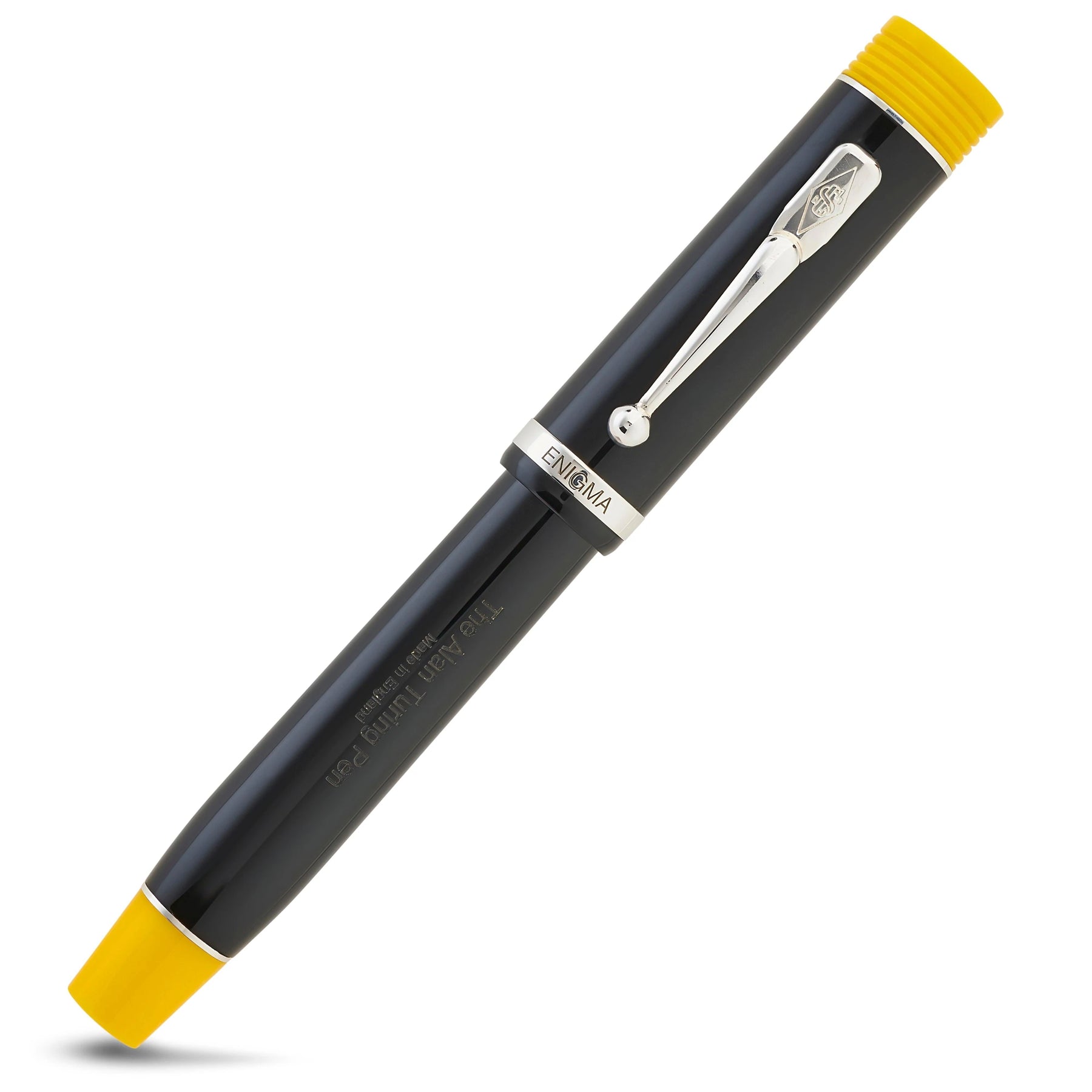 Conway Stewart Churchill "Alan Turing Pen" LE of 251
Pickup available at Vanness
Usually ready in 24 hours
Conway Stewart Churchill "Alan Turing Pen" LE of 251
Vanness
Pickup available, usually ready in 24 hours
5320 South Shackleford Road
Suite E
Little Rock AR 72204
United States
+15013532362
In stock
The Alan Turing Pen
The second in the series of Conway Stewart pens following the success of the Turing-Welchman Pen. The top of the pen has a specially designed 'X' button in silver and black enamel which is a replica of an 'X' Key on the Enigma machine and also represents Station X.
There will only be 251 editions made worldwide. Each pen has its edition number engraved on the end of the barrel. 
During World War II Alan Turing was based at Station X, otherwise known as Bletchley Park, the Victorian mansion that served as the wartime HQ of Britain's top codebreakers. As part of a team of highly talented mathematicians and cryptologists, he helped design the Bombe that decoded thousands of Nazi military communications on a daily basis, and helped shorten the war by 2 - 4 years.
Station X 
ln May 1938 Admiral Sir Hugh Sinclair, head of the Secret Intelligence Service bought the mansion and 58 acres of land for use by GC&CS and SIS in the event of war. Initially, a wireless room was established at Bletchley Park. It was set up in the mansion's water tower under the code name "Station X", a term now sometimes applied to the codebreaking efforts at Bletchley as a whole. The "X" is the Roman numeral "ten", this being the Secret Intelligence Service's tenth such station. 
The Enigma Machine 
Thousands of coded communications between the German Army, Air Force and Navy were transmitted each day during WWII using a portable typewriter-like cipher machine that used changeable rotors and plugboards. This machine was made by a company called ENIGMA, so the device became known by the same name. The encryption were changed each day by the Germans, so the British had to find a way to decipher the new code every 24 hours from a staggering 1.5 x 1020 possible options.  Alan's genius and his wonderful team based at Station X designed a machine that could break the code quickly so thousands of  enemy messages could be read each day. Alan is often considered the father of modern computer science, and Station X as the beginnings of the Government Communications Headquarters, commonly known as GCHQ, the British intelligence and security organisation
After the war, Alan worked at the National Physical Laboratory where he designed the Automatic Computing Engine (ACE), one of the first computers with a stored program. 
The Pen 
Engraved on the barrel are the words "The Alan Turing Pen" to keep alive the memory of this most ingenious man whose secret activities during the Second World War helped save Europe from Nazi tyranny, and also triggered the start of the computer era. 
Around the wide sterling silver cap band is the word "ENIGMA", and there is a secret compartment to hide your secret message – unscrew the barrel end, and there is a compartment to hold a small scroll of paper – your message to yourself, or to your loved one. 
18k 2-Tone Jowo nib
Length Closed: 146mm | 5.75″
Length Posted: 181mm | 7.13″
Length of Barrel incl nib: 138mm | 5.43″
Length of Cap: 70mm | 2.76″
Diameter of Barrel: 15mm | 0.59″
Diameter of Cap: 17.5mm | 0.69″
Weight: 35gms | 1.23oz