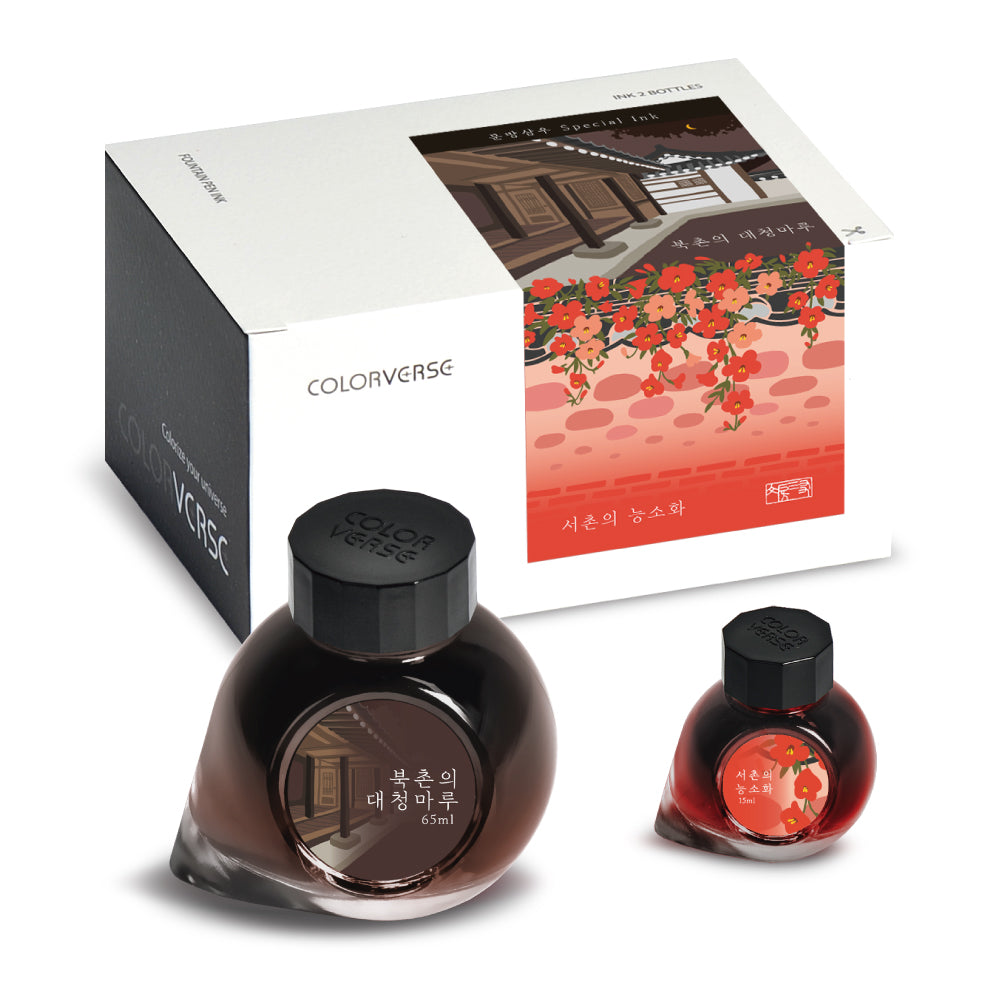 Colorverse Bukchon's Daecheong Maru & Seochon's Neungso Hwa
This ink was made to capture the inspiration from Bukchon & Seochon, a representative place that keeps Korea's traditional appearance in the city of Seoul.
There are still places where actual residents live while preserving traditional Korean houses.

Bukchon's Daecheong Maru
It is a color inspired by Daecheongmaru, a floor form found in traditional Korean houses.
It connects between the rooms, and it's a place where the whole family can communicate and stay cool on a midsummer night.

Seochon's Neungso Hwa
During the summer day, if you walk along the alleyway of Seochon, you can often see the scarlet-colored flower, Neungso Hwa in full bloom.
Two-pack of 65ml & 15ml bottles.